Without Print, There IS No Magazine Industry
By Bob Sacks on November 10, 2014
http://www.bosacks.com/bosacks-speaks-out/without-print-there-is-no-magazine-industryBy Bob Sacks
My friend David Pilcher, of Freeport Press (please note he is a printer) wrote a passionate article last Friday titled Hyperbole and Hysteria in the Magazine Industry, in which he claims that Without Print, There IS No Magazine Industry. In the article he argued that print is inextricably linked to the definition of what a magazine is and print magazines are here to stay.
I applaud all passions when it comes to this subject, and perhaps it is time once again to revisit and reconsider the question, what is a magazine? But at the end of the day it doesn't really matter. The death of magazines, which isn't really happening, is a red herring when considering how we keep score. The only viable score card, when one is in a business dialog, is revenue. Many printers are doing very well in these trying times, while at the same time the magazine business on the whole isn't. Ad revenue on an industry wide basis is down, newsstand sales are down, and subscriptions are down. Down is not equivalent to death, but it is a leading indicator of the change in direction for the reading public. It is because of all the documented data above that the MPA has chosen to change the statistical score card and track total magazine media engagements, rather than just pages printed and ad revenue reported.
The real culprit in this dialog is time. How much time does anyone have and where are they spending their time? Time spent with magazines is decreasing and has decreased more than 1% per year for the last 5 years. The last report from Mary Meaker showed that when compared to all other media, magazines received about 6% of time spent with any media. Is there any reason to think that it won't be at 5% percent this year? No!
In his essay, David mentions an article I wrote for Publishing Executive magazine a few months ago where I discussed 2014 as watershed moment for digital. I wasn't wrong then or now.
Today, and still on the rise, we spend somewhere in the range of 13 to 18 percent of our media consumption with mobile media. It is safe to say that much of that time was once spent with print products. When you include the new trends of Netflix binge watching and other digital sponges of time, such as tablets and smart TVs and new wearable devices, you see that the digital age is here and it is here for good. Time spent is the new judge and jury for the public's discretionary spending, and every indicator shows less time spent with print. This isn't a death knell for print, but rather a wake-up call. Ad dollars are following the public's interests. Print that survives, and there will be plenty but less than there was, will need to be excellent, expensive, and worth the time spent with it, as there are too many other media places to go.
The key to success is as it always has been -- what the public is willing to repeatedly pay for.
---
By
Bob Sacks
|
November 10, 2014
About the Author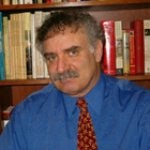 Bob Sacks