Where Are Today's Mentors?
By Bob Sacks on March 16, 2015
We will need good leaders to provide direction in the changing publishing world.
In this column I have pontificated many times about the positive nature and direction of our industry, about the belief that we are headed toward a new golden age of publishing, and that new technologies should be considered the friends of information distributors. But there is one aspect in this new world that has me worried. It is the area of mentorship where, it seems to me, we have fallen behind and, as an industry, we have been greatly diminished.
What has happened? When and where did we lose the skill set and the will to teach the younglings? Have we so trimmed our business models that there is just no time to teach and mentor? Have we lost sight of the power of the properly groomed apprentice?
I do not know how to quantify the value of a properly mentored apprentice except through my own experience. But I know that as I moved up the corporate ladder, each of my teachers built upon the foundation of the other guild members that went before them. And I can tell you this: Having been a mentor myself there is a tremendous joy in the successful transfer of knowledge and power.
For me, Vito Colaprico (The New York Times), Lowell Logan (McCall's) and Irving Herschbein (Condé Nast) were giants in their day, and took the time to reach out to a young and inquisitive subordinate. I have attempted to return the favor to them and the industry by mentoring others, through my e-newsletter and my column in this magazine.
The Need for Leaders in a Time of Change
Without mentorship we are collectively less than we might have been. It is the aggregate of this loss that will be felt and perhaps is being felt now. Who are the leaders of your corporation? Who are the genuine leaders of this industry? I don't mean who is your immediate supervisor or who is the CEO-those are just job titles. Whom do you aspire to emulate as a role model? A generation ago, if you asked anyone in publishing who the real leaders were, the names I mentioned above would be high on the list. In the print world today, who is on the real leadership list now?
We have many problems ahead of us as an industry. We will need good leaders to provide direction. If you think about it, we are trying to prepare publishing personnel for jobs that don't yet exist. Students will be using technologies and concepts that haven't yet been invented, and they will be trying to find the solutions to problems we don't even know are problems yet.
---
By
Bob Sacks
|
March 16, 2015
About the Author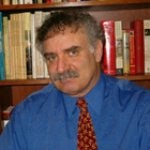 Bob Sacks