Paywall Reflections, Intelligent Content and Native Advertising from Forbes
By Bob Sacks on April 08, 2013
TWO YEARS IN: REFLECTIONS ON THE NEW YORK TIMES PAYWALL
In an article for Journalism.co.uk, Rachel McAthy reports on The New York Times and the paywall that it has had in place for the past two years. After working through some hesitation on making the move to a pay-to-read media, the decision was made when the outlet realized that 40-50 per cent of its audience would pay for unlimited access to their content. It must have worked out well since during the two years between then and now, over 300 other publishers have implemented a paywall on their own content.
In the vein of offering good things to people willing to take them, Time Inc (it's been a while, hasn't it?) is in the news for maybe offering it's employees bonuses if they stick out the (never ending) uncertainty. Reported by Nat Ives forAd Age, some can't believe that Time Inc hasn't offered anything to employees yet and even let Paul Caine, chief revenue officer, leave last month.
INTELLIGENT CONTENT: SOON YOUR MEDIA WILL KNOW YOU BETTER THAN YOU KNOW YOURSELF
Guest contributors over at PaidContent.org, Roger Wood and Evelyn Robbrecht, submitted an article outlining how it won't be long before the media we consume 'knows us better than we know ourselves' thanks to intelligent content and the introduction of analytics into the visual design of written content. As terrifying and sign-of-end-times as that might seem, it really just means that publishers like Conde Nast and Hearst are taking bigger risks with their content and are opening the doors to innovative technology. Unfortunately for their employees, this article deduces that eventually the algorithm will replace the editor/curator of content.
Speaking of Hearst, they have a new CEO. In an article for Women's Wear Daily (WWD), writer Erik Maza reports on former editor in chief of Smart Money magazine Steve Swartz and his continued dedication to print.
"We remain committed to seven-day publishing," he said of Hearst's papers. "Newspapers are still a tough business. I don't want to claim we have all the answers. We've tried some things that are showing signs of success, and we're pleased with our results."
FORBES LEADS IN NATIVE ADVERTISING
And over at AdWeek, everyone's favourite writer Emma Bazilian wrote about Forbes incredible success over the last little while, success that they have attributed to native ads. Last year brought around some great numbers for Forbes with their sponsorship advertising was up 40 per cent, digital ad revenue going up 19 per cent and achieving their best financial performance in five years.
---
By
Bob Sacks
|
April 08, 2013
About the Author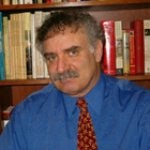 Bob Sacks