Like the Ad Industry, Publishing is Often a Load of Bull
By Bob Sacks on October 15, 2014
My Goodness, Rance Crain wrote a terrific, important and timely article
directed for the advertising world. And it is just as meaningful for magazine publishers as it is for ad agencies. It's time to stop the Bull. You can take all the surveys you want, but multiples of 25X pass-a-long for every magazine you produce is Bull with a capital "B". It doesn't really happen.
From the article:
"Bullshit is different from lying. Lying is willful. When you lie, you know what the truth is, but you intentionally misrepresent it. In a way, bullshit is more insidious, because people who bullshit often don't know what the truth is and don't care. We use it on consumers, we use it on our clients and we are now bullshitting ourselves."
As the industry moves forward with the MPA's 360 program I implore you all to avoid the bullshit. Our new effort at creating the complete magazine media picture is not necessarily the wrong thing to do, because we need to do something. But relying on fraudulent digital data, which is everywhere, is a very dangerous thing to build our evolving new media businesses upon. Claiming media reach is a dicey and sometimes meaningless expression when using digital statistics.
Here is just one example, Facebook itself says at least 67.65 million fake accounts were used last month. That number can go as high as 137.76 million, if the company's higher-end estimate is to be believed.
The criteria for ad visibility on the web is beyond a joke. Did you know that a web ad seen for one second "counts" as an ad seen? Did you know that in many and most cases a web ad run "below the fold", as in at the bottom of the page, counts as an ad seen? HUH?
Yes, I understand the strong impetus to get away from the factual counting of ad pages that are printed. But moving our industry into the digital sweepstakes swamps of web metrics is a dangerous arena to slog through cleanly. I suspect the we will eventually all get caught in our own morass of bull.
So here in the 21st century the major publishers no longer wish to publicly broadcast one of the two major stats that are actually verifiable - printed ad pages and actual copies sold.
Of course, we also used to broadcast the bull of ad revenue with the ad count, but no one believed that number anyway. Everyone knew that the revenue portion of that data was full of bull-oney. At least the ad page count was based on actual printed pages. In truth, how many of those ad pages were make-goods, free, some kind of in-trade deal, or some other cross-pollination subterfuge was never actually known. But at least they were printed and verifiable as ads. And at the end of the day, I didn't/don't care how the ad got there, just that it was an ad, clearly distinguishable from the editorial. Of course, native advertising is another bag of worms, but that is a rant for another day.
As digital progresses and devices become totally ubiquitous, if they haven't become that way already, I expect that nothing will change and the bull will just continue along. The problem is that too many people are making too much money for the fraud - oh no, I mean the bull - to stop. So it won't stop. But I do expect, or perhaps it's only a hope, that it will one day implode. Nah! That's not going to happen either. There has been so much smoke and mirrors for so long, that the clients, the ad agencies and the publishers just accept it as business as usual.
As Rance puts it:
"...It is what it is. Because we take a fatalistic attitude about the way things play out, we quickly conclude that there's very little we can do to change things.
After all, it is what it is.
But conventional wisdom is often enunciated by people who encourage the status quo, because they are wedded to things the way they are now."
---
By
Bob Sacks
|
October 15, 2014
About the Author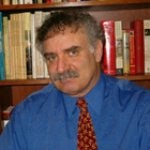 Bob Sacks