Do New ASME Rules Damage The Magazine Industry?
By Bob Sacks on May 01, 2015
It seems to me that my opinion on the changes to the ASME guidelines will be in the minority. To me it boils down to integrity: you have it or you don't.
As an industry we seem to keep diluting our once unimpeachable integrity, whittling at it here and there, until before we know it, we have none. Native advertising, ads on the cover, editors working hand in hand with advertisers -- where does it end? Oh, I see there actually is no end, just a slow whimpering slide into total duplicity. Yes, you can fool all the readers some of the time and some of the readers all the time, but you absolutely can't fool all the readers all the time.
In the end the ASME rules don't matter and they never did.
Lets face it, we have never been a "pure" industry and we have always pushed the business envelope hard for a few extra bucks. But now we don't wish to even fake it anymore.
What does matter is our self-image. Editors of old would be appalled at what we have become and allow. I hear you -- modern times require modern guidelines. I'm sure that is true. But I tell you this, there continues to be less and less that differentiates the magazine media business from multiple internet scams or from the 16 year old kid doing whatever he pleases to score with the girl next door. It may work for the kid, but not for the industry.
I think the old guidelines of the magazine industry that were in place for decades helped develop the enduring value for our franchises. We are still riding on the coattails of those old values, and the public still believes in us and our integrity based on what we did in the past. It will take time, but not as much time as took to develop that trust, for it to evaporate. Is it worth it to destroy a legacy for just a few shekels? I guess so.
---
By
Bob Sacks
|
May 01, 2015
About the Author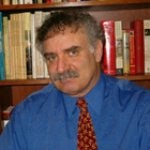 Bob Sacks