BoSacks Speaks Out: Who or What is a publisher in the 21st Century?
By Bob Sacks on January 09, 2014
I think our publishing industry is at a crossroad and we have been approaching it for quite some time, at least since 2007 and surely since 2010, with the introduction of the iPad. Perhaps Mary Berner, CEO of the MPA, has it right when she now calls our former publishing houses Magazine Media.
In this day and age how would you define a magazine publisher? We are no longer what we once were, because our readers and, most importantly, our revenue streams are very different. And they, too, are continually becoming something else. What we are becoming is not less relevant, but is much harder to define and even more confusing as we proceed into the near future.
It seems to me we are suffering from a strong identity crisis. Pre-2007 if you were a publisher you were for the most part in the print business, and the bulk of your revenue was derived from print. Now a publisher can be called a publisher just by hosting a web page, sending out a newsletter, or a blog or, of course, a printed magazine.
The concept of magazine media does combine all the available platforms into one descriptive business type. But changing our business identity doesn't solve the problems of lost revenue and shifting reading patterns of our current and former consumers.
Even the understanding that there is a universe of multiple platforms beyond print doesn't help most publishers. Sure the big guys have plenty of dough to throw at as many substrates as seems prudent, and they do just that. What about the moderate to small publishers? They don't have the money or the internal infrastructure to be so omnipresent.
Thus the confusion of our industry. Who are we and what have we become? According to Google there are 15 billion web sites. Can the owners of those pages all be considered publishers? I suppose not. But how many of those 15 billion wish to or are trying to garner income from the web? That income would be money from our old partners, the advertisers and the ad agencies that guide them in where to visibly place their goods.
If you think about it, not too long ago there were three ways to communicate to the public at large – TV, Radio and Print. Only one of those three had completely cornered the reading market, and that was us, the publishers. Now there are billions of web pages and hundreds, perhaps thousands, of devices, besides paper that are reading devices.
Which brings me to something Seth Godin said today in his blog, "When we had trusted curators it was easy. We read what we were supposed to read, we read what we trusted, regardless of how long it was, because the curator was taking a risk and promising us it was worth it. No longer. Now, it's up to us."
There you have it. In many cases we are no longer the trusted curators. Perhaps better stated we are no longer the only curators of the written word, trusted or not. There are there are now billions of curators.
However you define "us", what do we expect in the near and long-term for Magazine Media? Are publishers who stay in the print-only world part of the magazine media infrastructure? If they are not part of the new order of things are they then just publishers? If that is so, is being just a publisher a less creditable nom-de-plume in the 21st century? I don't have any of the answers here, just questions. But I think moving forward a clear identity will go far in our search for consistent revenue streams.
Who are you and what are your expectations moving forward?
---
By
Bob Sacks
|
January 09, 2014
About the Author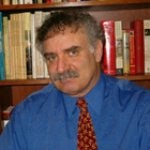 Bob Sacks