BoSacks Speaks Out: What makes a Successful Niche Magazine?
By Bob Sacks on August 03, 2016
There is a quote in an article about print magazines that really troubles me. It is the following:
"It comes back to the idea of a bit of curation, really. That's the thing we can do that you can't really get online. That's the trouble, really... in the media landscape in general. There is too much information, too little context, not enough shaping of the material to give you anything other than a sense of complete chaos."
To say that the web and web sites can't have curation is dangerously mistaken. It can and in many places it does. It is borderline hubris to think that a web site can't be professionally edited, correctly curated and wonderfully designed.
I put forward that sole difference is in the medium and not the content or potential lack of curation.
The haptic experience between print and digital is mainly a different feel, a different sensation and, perhaps above all else, a different expectation. Print doesn't offer distractions other than the words and thinking on the page, while the web does. Just knowing that you can click and go elsewhere is seductive. Even if you stay focused you know in the background of your brain that you can travel beyond your current involvement. With print the expectation is built right into the product as linear and fixed, with no possibility of "surfing" beyond the next page. This grounding, too, is in the background of your brain. And those particular expectations make for different reading experiences.
I think a case can be made that reading on the web requires a modern kind of discipline to actually finish the article you started to read, whereas in print there is no place else to go but finish what you picked up to read. Now I'm not saying that just because we read a printed product we finish it. In many cases we don't. The same is also true for the digital experience. Not everybody finishes every article regardless of the substrate. To get readers to finish anything containing words requires good writing, good editing and a compelling subject. It is addictive content properly constructed and distributed that brings success to any magazine in print or on the web. It is that simple and that hard.
---
By
Bob Sacks
|
August 03, 2016
About the Author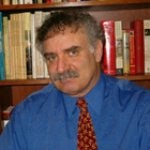 Bob Sacks