BoSacks Speaks Out: Tina Brown to Leave Publishing
By Bob Sacks on September 11, 2013
BoSacks Speaks Out: There is an old expression that says if you have nothing nice to say you better not say anything. As it turns out I do have a few nice things to say.
Tina Brown was once on top of our game. She was editor-in-chief of the British magazine Tatler at ripe age of only 25. Later she rose to prominence in American media as the editor of Vanity Fair from 1984 to 1992 and of The New Yorker from 1992 to 1998. In 2000 she was appointed a CBE (Commander of the Order of the British Empire) for her services to overseas journalism, and in 2007 was inducted into the Magazine Editors' Hall of Fame.
All of that is quite remarkable, and truth be told she did a splendid job for some 25 years or so. Then, like one of those old sports legends who stay on the field way past their prime, she lost her touch on what the reading public actually wanted in a magazine.
My analysis is that her focus is of an editorial time long gone by. She kept trying to recreate her heydays and she and her backers didn't realize that the public had grown, matured or just had other interests. I think I can understand her numerous attempts, for in truth, being a great editor isn't usually like being a once great, yet now aging athlete. You don't necessarily know as an editor that your skills have gone. But in this case, she just couldn't swing the red editor's pencil as fast as she used to, and she struck out at multiple plates.
I guess to me, this is a story like that of Muhammad Ali, who is regarded as one of the greatest boxers of all time. But Ali refused to listen to advice from those close to him. He should have called it a day after winning the WBA heavyweight title off Leon Spinks. Instead Ali kept fighting, beyond is ability to do so. Too old to face his last fights with grace or style, he took an unnecessary beating. The punishment he took was terrible to behold and not befitting a great champion.
I wish Ms. Brown the greatest of success in her next adventure inbuilding up and running the Women in the World conferences.
---
By
Bob Sacks
|
September 11, 2013
About the Author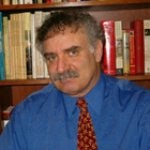 Bob Sacks