Bosacks Speaks Out: Time Inc. Can't be Saved by Nostalgia
By Bob Sacks on November 29, 2017
Odd things happen at odd and sometimes inconvenient times. For me, although this newsletter always gets out no matter what, sometimes when breaking news happens, there are days that are more convenient than others.
This week I am in Houston visiting a family member in hospice, so since the Time Inc. story broke, I have not had the luxury to read all the prognosticators' prognostications about the meaning of Life (pun Intended) as I usually would have. So, if what I am about to briefly say has been said by others, well that just means two of us had similar observations.
There seem to be many publishing professionals stressing and wringing their hands at the sale of Time Inc. to Meredith.
First, let me say that few businesses can be successfully run on the fumes of nostalgia. We all loved the old Time Inc. for what it was and what we thought it could have become. Now both the "what" and the "could" are in the past and have been for some time. The magazine industry is thriving and reinventing itself in the here and the now. For many reasons Time Inc. currently is not reflective of where we as an industry are going, but only where we have been.
I applaud the multitude of digital moves made by Time Inc. of late, and had they been spun off as totally independent projects many or all could have flourished and still might. Mostly there is too much historic baggage and too many legacy mistakes, and so we have the sale of the decade. But magazine giants have always risen to peaks and eventually evaporated in corporate smoke, usually with a whimper not a bang. TV Guide comes to mind as do Curtis publishing and many more. Giants in their day, now distant industrial memories.
When I worked for McCall's magazine in the 1980s, Time Inc. was a Co-owner. Those were the great years when Time was the undisputed leader of the entire magazine industry in all respects. When is the last time that could be said of Time Inc.? I miss the industry leadership and their profound, always on-going experimentation in the magazine business and the supreme search for the efficiency of the product. Time Inc. deserves its place in the halls of media Olympus, but like Zeus and the gang, they are but rumblings of distant nostalgic thunder, fond to think about but forever gone.
---
By
Bob Sacks
|
November 29, 2017
About the Author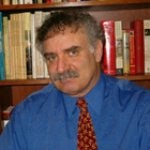 Bob Sacks