BoSacks Speaks Out: The Advertising Industry's Trust Problem and how it Might Relate to Magazines
By Bob Sacks on November 16, 2016
As you know the reports of digital advertising ad fraud are reaching epidemic proportions. It seems no report and no data stream can be trusted. There is a headline today from Ad Age that reads
CMOs Are Sick of Digital Ad Hype, and I can point you to literally a dozen others of the same kind.
Tempers are rising and advertisers are getting pissed off. Agencies are increasingly under the gun. And as I reported to you just a few days ago, the agencies are among the few who are having amazing growth. Apparently growth based on a substantial bit of known fraud.The irony of this as I was working today was to receive the latest The Magazine Media 360° Brand Audience Report for August 2016. "The report shows that the average audience for magazine brands is up 9.3% versus a year ago, the largest increase since early 2015." The report goes on to state, "As we have seen since reporting began, Mobile Web contributes the majority of new unique users and is the largest source of monthly magazine media growth (+28.5%)."
I have to ask how much of that report contains incorrectly attributed digital data? Now let me be positively clear here, I am not in any way accusing anyone at the MPA of intentional or unintentional fraud. They are just stuck in a digital situation where the truth is increasingly unclear at best. I know that the Magazine Media 360° uses data from what they say are leading third-party providers. I'm sure that is true and the third-party providers do the best they can under the given circumstances.
But if incorrect and suspect numbers are everywhere else, isn't it possible that it could be true here, too? It seems to me to be a fair and honest question. If my memory is correct the reports have been near or at double digit growth year over year since the reports came into effect.
I guess my inquiry boils down to this question: how do we know what is real and what isn't? I ask because there are doubts everywhere else on the web and they are growing. This question needs to be researched and answered.
This new attitude and focus on industry-wide fraud isn't going to go away, and buyers are increasingly resistant wasting their time and, more importantly, their money on fraudulent ad buys. Our industry must react quickly and with complete transparency and sooner rather than later.
---
By
Bob Sacks
|
November 16, 2016
About the Author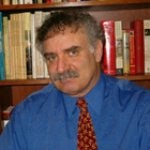 Bob Sacks