BoSacks Speaks Out: Print should be a shining beacon in a sea of criminality
By Bob Sacks on February 25, 2019
Last week I wrote a sober article about the state of digital fraud invading our lives, our families, our jobs and our psyche. I wasn't wrong, as each day new intrusive assaults are discovered.
Last Friday we received news of yet another of what seems like weekly Facebook abominations. Now it has been revealed that Facebook collects intensely personal information secretly from thousands of popular smartphone apps and just seconds after users enter their personal information. Facebook gets it, even if the user has no connection to Facebook. More surveillance for a profit. George Orwell in the book 1984wrote "If you want to keep a secret, you must also hide it from yourself." Good luck with that, there are no secrets any more. Pretty depressing, right? Well it is, and it should be.
According to The New York Times... Parliament denounced Facebook and its leadership as "digital gangsters." The British are always so damn polite.
But wait, there is a bright side here, and that is print and the magazine industry. It's not that we can prevent what's going on digitally. We can't. But we can be fertile ground for profitability and safety. Print is and should be a shining beacon standing tall among the fraudsters. There are successes in many places for the magazine print industry and billions still being made.
I go to many magazine conferences all around the world each year. And guess what? There are profitable publishers in every conference. Here is a true example where size doesn't matter. Large or small, many publishers are doing well and creating centers of profitability. I had lunch last week with Alison Dickie, the publisher of a local magazine here in Virginia called Albemarle Magazine. It's a smallish, local publication that has to fight for every dollar. It's not easy, but they do it. And the results are impressive.
In a week or two I'll be having lunch with my friend Bernie Mann, the publisher ofOur State magazine.(196 pages last issue) They are doing gangbusters and, as far as I can tell, they are among the most successful regional magazines in the country.
Last month I spoke at the Canada Magazines Business Summit. Here again is a group of successful B2B publishers.
In a few weeks I'm off to DIS (the Digital Innovators Summit) in Berlin. It is a collection of publishers from around the globe sharing success stories in publishing. Not one of those tales will be about digital abuses of power, but rather about gaining revenue and market share, and from my perspective, honorably.
This year I'll also be attending IRMA International Regional Magazine Association. This is a terrific group of regional print publishers growing and making revenue positive strides.
And dare I not mention Samir's Husni's Annual Magazine conference ACT at the University of Mississippi. As conferences go it is probably the smallest by population, yet the biggest in comradery and geniality. The auditorium is filled with 40 professional speakers and about the same number of journalism/media students. All the publishing professionals represent successful publishing operations.
Let's not forget the printers and paper companies of our industry. They, too, represent on-going strength and successful revenue streams.
I could go on and on, but my point is that print is viable and profitable.
The irony should escape no one that the nature of our product of off-line media is safe and totally non-intrusive to sharing anyone's personal secrets.
Let's use print and thoughtful, thorough journalism to stop, hinder and otherwise mute the digital surveillance network of privacy pirates and not let them distract us from our successes.
---
By
Bob Sacks
|
February 25, 2019
About the Author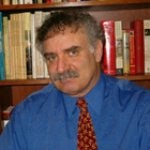 Bob Sacks