BoSacks Speaks Out: On Mary Meeker's 2016 Internet Trends Report Vs Print
By Bob Sacks on July 21, 2016
Every year I look forward to Mary Meeker's annual Internet Trends report. I suppose it's just a thing us futurists like to do for fun. For me trend analysis is a key factor in making decisions both large and small, and I'm always looking for the repeating patterns in life and in business. The report is always filled with fascinating data and, of course, trend analysis. One of the prized slides that I have closely tracked is the % of Time Spent with Media Vs the % of Advertising Spending in that particular media. Now as much as I like this report and I think it has important and meaningful data, I am not completely convinced that some of the conclusions in this particular slide are correct.
Here is what I mean, print now gets only 4% of time spent with any media. Mary Meeker's conclusion is that there is/should be an equivalent amount of ad spend to the amount of time spent with that media. There may, in fact, be some sort of correlation between the two data points, but I think the type of media in question should also be considered. The experiences of media to media are in fact very different. Print is not like radio and radio is not like TV and for sure print is not like digital.
This is not the whining observation of a bibliophile, but rather an experienced media professional who has tracked the industry for over 4.5 decades. It's my conclusion that the amount of attention/time spent doesn't necessarily mean that ad spending should be an identical % number. How does one measure the quality and richness of time spent? Where is that chart?
In the most recent report Mary calls the differential for print "over-indexing" where print gets 4% of time spent and 16% of the ad spend. She suggests with the call of over-indexing, that 16% is too much of an ad spend. The data is a far cry from the 2009 report where print had 12% of time spent with all media and 26% of the ad spend. In seven years we have lost a full 10% of the ad spend and apparently an 8% loss in time spent.
The question is can we/should we actually assume that each type of media works as well as another for the same amount of advertising spend? I think not, at least not in today's still evolving market place. Digital ad spending is going gangbusters, yet it is rife with assorted fraud, ad blockers and phantom robots posing as humans with eye balls. Dollar for dollar, traditional media is as yet a superior buy and, dare I say, more trusted and vetted.
There will be a time and perhaps soon, when digital advertising matures and becomes trusted, reliable and fraud free. But that isn't today, and I must point out that the questions I pose are not represented in Mary Meeker's Report and her cry of "over-indexing."
Still I think, besides my observation on this particular slide, that the whole report is stellar and very much worth your time to look over. If you are a media professional your ever-evolving job requires you to be knowledgeable of the trends in your business and they are in this report. Not doing so puts you in the unenviable position of being taken by surprise and that's not a good place to be no matter where you are in your career.
---
By
Bob Sacks
|
July 21, 2016
About the Author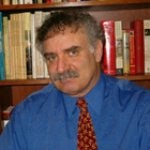 Bob Sacks