BoSacks Speaks Out: On Local/Hyper-Local Publications.
By Bob Sacks on August 24, 2013
BoSacks Speaks Out:
There are many things that I surmise about our industry from a career spanning over forty years doing the very voodoo that we publishers do. There are other things that I do not guess at, but know from practical and specific experience. I'm not sure where the "expert" classification lines up in cases like this, but I think that I am an expert in local/hyper-local publications.
My very first publication was a local free newspaper in the Metro New York Area called The Express. My second publication was a local free magazine style publication I conceived of and produced for a local radio station (WLIR) on Long Island, NY called Free Flight. My third publication was a free local newspaper in Tucson, Arizona, called The Mountain Newsreal. After those experiences, I and some other friends and cohorts went on to start a national publication that is still on the newsstand 39 years later.
Later in my life, in 2006, I was elected a Town Councilman in a rural upstate New York town called Copake. Shortly after my election, it was clear that although the town had a population of 3,000 only 35 citizens showed up for our monthly governmental meetings. No one in town really knew what was happening. So, what would any seasoned publisher do? Of course, start a newspaper. And that is what I did. True to my rants about the future of publishing it was a hyper-local, email based, opt-in only, weekly newspaper, in some regards like this newsletter. It contained a weekly rant by yours truly and then a collection of very local news. It grew like wildfire and until I moved to Charlottesville, Virginia the Copake Chronicle had over 80% of the adult population opting in and an open rate that hovered around 65% to 70%.
These are achievable results within reason for any local/hyper-local publication with focused editorial. The rules for success are pretty simple. Give the readers exactly what they want in news and that they can't get anywhere else.
To this publisher's joy, much of the beloved "news" in the Chronicle was supplied to me for free by my local readers/reporters, much like Roy Reiman's publications, such as Taste of Home Magazine, because there was no other outlet for the citizens to turn to in a rural area - the local church bazaars, the local fire department BBQs, the local library events, the results of town government actions and tax decisions, the boy scouts, the girl scouts and all the other complexities that make up a small community. All were found the pages of the Copake Chronicle.
So as we read this article below there is much truth to the observation:
"Top-down hyperlocal news efforts such as Patch and The New York Times' "Local" blogs have yet to prove successful, but many smaller, locally owned, community news sites are doing quite well Operating at a smaller scale and with less funding, these smaller sites are finding profits where the biggest players are not."
This I know this as fact, from personal experience.
Lastly I will report that moving to Charlottesville has been a very rewarding experience. I don't really miss being a town councilman, I don't really miss being a volunteer fireman and I don't miss the 10" of snow. But I do dearly miss being the publisher of the hyper-local Copake Chronicle.
---
By
Bob Sacks
|
August 24, 2013
About the Author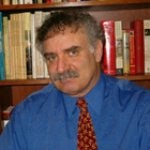 Bob Sacks