BoSacks Speaks Out: Interpreting the Sober Facts and True Conditions of our Industry
By Bob Sacks on April 05, 2014
BoSacks Speak Out: Sometimes I just have to put the tequila aside and deliver a sobering report to the industry to offset some irrational exuberance. I do this because I love the magazine media industry, and I don't want anyone to misinterpret the facts and true conditions of our industry.
First, we are not dead, dying or otherwise crippled into irrelevance. Print will be around for generations to come and be loved and cherished by many. That being said, whatever you read elsewhere, we are still and continue to be in a position of readjustment and weight loss. We are no longer the dominant player we once were. Sure there are more magazines than ever before, but that notation is irrelevant when you consider the fact that we continue to sell fewer and fewer magazines year in and year out. And revenue, despite many singular and quite excellent print successes, continues to decline in the industry. The pinnacle for magazines based on quantity is long gone and a decade in the past.
Here is a note from Kantar Media that is also mentioned in the article below: Expenditures in Consumer Magazines as calculated by rate card prices rose 2.6 percent but advertising pages were down 1.9 percent. Please note the important proviso that the data is calculated on rate card prices and not actual revenue.
I have stated many times that aggregated data doesn't reflect single titles and that there are many successes that we can and should be proud of as an industry. But those are singular cases and NOT reflective of the industry as a whole. I do believe there is a bottom line somewhere where printed products will do just fine, but we aren't anywhere near that moment.
I am also beginning to think that thinking of ourselves as the magazine industry or perhaps even as the magazine media industry is misleading terminology. There are no two companies alike anymore. All our revenue streams are inconsistently different and contain few actual commonalities.
We still measure success the old fashioned way; that is, with dollars earned. But we are no longer all just printing magazines for a profit. Large or small we all still make money with words, but they are distributed in hundreds if not thousands of different revenue producing ways. Hearst isn't a cookie cutter of Conde Nast and Odgen Media isn't run or distributed the same as AIM Media.
I think the best that can be said of us now is that we are cousins from the same family tree, but going our separate ways. Some of us will perish and others of us will thrive as never before. But success and failure will be delivered under unique and singular conditions, not as an industry, but as individuals, separate but equal in the eyes of Darwin's publishing law of adapt or die.
Promise yourself to live your life as a revolution and not just a process of evolution. Anthony J. D'Angelo
---
By
Bob Sacks
|
April 05, 2014
About the Author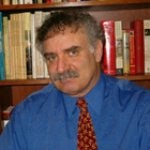 Bob Sacks