BoSacks Speaks Out: How Canon enables personalized print publishing
By Bob Sacks on January 27, 2020
Digital press manufacturers have been for many years in a constant hunt to entice magazine publishers to print their magazines as a digital product and not an offset product. It is a fascinating and flexible technology, and I have seen copies that rival offset in quality. It works wonderfully for catalogs and direct mail. But magazines are a different breed.
Most magazines are already specialized niche products. I would postulate most magazines don't have enough edit to make personalizing printed magazines to each reader possible or profitable. I would also suggest that most magazines don't have a detailed database of their readers, although that is rapidly changing with the growth of surveillance capitalism.
There are circumstances and some companies where digitally printing a magazine could work quite well, but on the whole offset is still less expensive. And with the creative binding processes that are available, variable editorial based on reader interest has been obtainable for almost 50 years.
My favorite example is Farm Journal. They have used what is called a Selectronic binder, which is, of course, computer driven binding from a database. It has been around since the 1980s. It works like this - If you are a farmer and you grow corn and wheat and also have some chickens, you will get printed signatures with those editorial pages and ads that match your farm's profile. If your farm grows soy and alfalfa and you have cows, you too would get a different set of signatures and a different personalized magazine. Pretty cool right? This is accomplished while binding the entire magazines press run in one pass. I saw this process in the last century, and I have always loved the creative solutions to the manufacturing process.
Sadly, the magazine industry neither trained nor compensated their sales forces to learn the technology, thereby diminishing a pretty cool and advanced process to a mostly underutilized "could have been" in the annals of publishing missed opportunities.
There are always exceptions, but unless you have a strong database on your readers as Farm Journal does and the vast editorial will to produce multiple stories for each issue, a digital press, however wonderful, is at this point a technological exuberance for most printed magazines.
That doesn't say we shouldn't keep our eyes on the progress of digital printing. There may come a time soon when it is priced at or near offset. At that point why not go digital even if you use the process sparingly? I'm sure every publishing house can and will come up with creative uses for the process in both advertising and in edit. Who knows, perhaps Yoga Journal for the Left Handed reader is in the works as I write this?
Lastly, I implore any and all digital press manufacturers and publishers to start a dialog here in these pages. Consider it an opportunity to reach out to the perfect publishing audience.
---
By
Bob Sacks
|
January 27, 2020
About the Author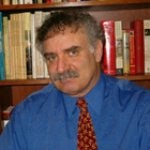 Bob Sacks