BoSacks Speaks Out: Hey, Alexa, What Can You Hear? And What Will You Do With It?
By Bob Sacks on April 06, 2018
BoSacks Speaks Out: I have four Alexa devices in my home. And I use them every day. When I wake up I ask Alexa for first the local weather report and then for my personal news brief collected from news organizations that I choose from the Alexa app. My list contains, NPR, the Economist, the BBC, Associated Press and I finish it off with a little humor from The Daily Show and the Tonight Show. Not a bad way to start an informed day.
But when I read about Jamie Court, who is the president of Consumer Watchdog, a nonprofit advocacy group discussing new patent ideas from Amazon: "When you read parts of the (Alexa) applications, it's really clear that this is spyware and a surveillance system meant to serve you up to advertisers." Well that makes me wonder how far this is going to go. The article below goes on and states, "That information could then be used to identify a person's desires or interests, which could be mined for ads and product recommendations."
There are so many layers to this I don't know where to begin. As a media professional who sees intrusive advertising everywhere, this is another big leap into the weaponization of intrusion ad-warfare.
When you combine Cambridge Analytica, Facebook, Google, Alexa and all the other information intrusion activists you get a very scary picture of corruptibility. Well, you should get that picture, although none of this is yet illegal. Yes, we are all targets, and there are two advertising bullseyes on the head and heart of every individual on the planet. They will pull the strings of your heart by listening to the stirrings of your brain.
And, worst of all, this is just the beginning, as Alexa was launched in November 2014 just a little over three years ago.
What do media professionals think about this subject?
The 4th Amendment and the personal rights it secures have a long history. At the very core stands the right of a man to retreat into his own home and there be free from unreasonable governmental intrusion.
Potter Stewart
---
By
Bob Sacks
|
April 06, 2018
About the Author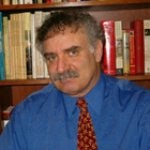 Bob Sacks