BoSacks Speaks Out: AD SMACKDOWN: CATS VS DATA
By Bob Sacks on September 15, 2018
There is something I have wanted to discuss for a very long time, although for once I don't have the answer. In fact, I am seeking the answer from this august group of media professionals. The question is pretty simple. Why are so many ads annoying? There is no question that they are intentionally made that way, but it escapes me why so. I understand the idea that annoying is memorable. But for me these ads not only bring displeasure in the experience, but also turn me off the product itself.
I'm not sure if you have heard the ZYPPAH anti-snoring commercials on radio. Here we have an announcer/narrator who has intentionally the rudest, most annoying voice I can ever remember hearing. It is a sort of warped Bronx/Brooklyn accent with an obnoxious personality taken to the extreme. He says, "If you think my voice is annoying, think about your snoring." His voice is like horribly vibrating, squeaky chalk on a blackboard. I don't know about you, but I find the ad so annoying, I immediately change the station. I may or may not get back to that station any time soon. So, not only did the advertiser lose me, so did the radio station. I change the station every time I hear that commercial.
So back to my original question - Why? Is it as simple as I will remember this terrible ad and the now associated terrible product? Why not spend the same energy and talent making the ad and the product appealing?
While I'm on the subject, I have another question about advertising that annoys me, I don't have the answer here either. It's about the idiot consumer. Let me start by saying that I don't think there are idiot consumers, and then let me drill down on that thought a bit. Of course, there are idiots in this world. But if I had a retail/product business, I wouldn't think that my customers could possibly be idiots. At least I would hope I wouldn't think that of my customers. But so may ads portray dumb-as-rocks consumers that it boggles my mind. Am I supposed to identify with the know nothing jerk in the ad? Am I supposed to think, hey I'm like that guy and therefore I should buy the Acme whatsit to make my life perfect? It baffles me that so many ads have a dumb man or dumb woman. Does smart not sell?
Now let me get back to the why question. I don't dispute that these ads containing offensive narrators or less then smart consumers work - they obviously do, as billions of advertising dollars have been spent this way for generations. Can anyone out there explain to this idiot why and how they work?
Print used to have its fair share of bad and disrespectful-to-the-reader ads, but to the best of my knowledge most of that was in our past. It seems to me printed magazines and their advertisers respect our customers more than radio and TV. Is that correct?
I do not regard advertising as entertainment or an art form, but as a medium of information. When I write an advertisement, I don't want you to tell me that you find it 'creative.' I want you to find it so interesting that you buy the product.
David Ogilvy
---
By
Bob Sacks
|
September 15, 2018
About the Author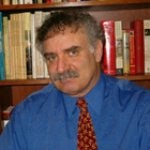 Bob Sacks