BoSacks Speaks Out: Ad Fraud and the Agencies Revenue Stream
By Bob Sacks on January 20, 2017
BoSacks Speaks Out: Ad Fraud and the Agencies Revenue Stream
Here is a fascinating statement from Rob Silver, Senior VP of Media at SapientRazorfish. I'm trying to grapple with the implications and the possible insanity of it.
"We are not seeing any of our clients pull away from digital platforms and shifting to TV or more traditional channels. The audiences and targeting enabled through digital are simply too important."
Yes, I get the wish here that targeting audiences through digital systems might be simply too important. But is it? By most accounts more than 50%, some say 90%, of the digital ads placed in the market are fake, unseen, seen by bots, of malicious intent, blocked and/or ignored. How is it that there is still this unbroken trust by the agencies in the efficiency of a medium that is not yet proven anywhere near trustworthy?
I have been a digital futurist for the publishing industry since the 1990's and probably before that depending on when you start counting my industry predictions. I still believe in the future of digital as THE most efficient and effective communication tool yet known to man. But my prognostications have always been tempered with pragmatism as I am what I call a realistic optimist. As Arlo Guthrie once said, "You can't have a light without a dark to stick it in." So in the beautiful, probable bounty of a digital universe exists the potential/fact of misuse and fraud. The good and the bad, the useful and the useless. My skepticism on this topic always brings me back to the same conclusion bordering on conspiracy.
The agencies don't care about the fraud in the process, because they make easy money regardless of any scam, robots, unseen ads, and all the other dubious fundamentals that make up a great deal of the dishonest digital media industry. Until otherwise proven, the agencies are at the very root of the problem, because they "know" and do nothing.
This fakery will not stop until the agencies are held fully accountable for the deceptions, and not a moment before. Until then this situation will continue unabated with the agencies rolling in profits, while the rest of us traditional mortals linger and suffer... needlessly.
---
By
Bob Sacks
|
January 20, 2017
About the Author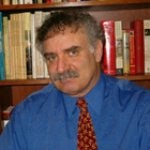 Bob Sacks