BoSacks asks the obvious question: Who can afford to lose $7.4 Billion?
By Bob Sacks on July 26, 2017
I need your help. I am somewhat, but not totally, mystified by the current ad fraud situation. What kind of industry can afford to lose $7.4 billion dollars in a single year? Next question is what kind of industry knowingly can afford to lose $10.9 billion by 2021? Apparently advertisers can. WTF!
Here is one of the many intricacies in the ad debacle. According to a survey conducted by Advertiser Perceptions Inc., Nearly Half Of Ad Execs Don't Know Or Care About Using 'Fake News,' Big Brands Most Prone as reported by Joe Mandese. Joe went on to report that "Remarkably, the survey, conducted by Advertiser Perceptions Inc. among advertisers and agency executives, found that 7% willfully plan to advertise in -- and 8% said they don't care either way about -- advertising media outlets they deem to be publishers of 'fake' news content."
I have been pointing out to you that the ad agencies are at the root of the problem for years. To me it is simply obvious that commission is the only holy grail, and those with a moral barometer need not apply. It's not that the marketers are not to blame, too, but the real core of the fraud is knowingly, willfully buying into it.
Where you might ask is the missing or lost or misappropriated $7.4 Billion? It's in the coffers of the agencies. So really it's not lost at all. This is a case of out and out greed with nothing holding the agencies back, and the kicker is, not even their clients seem to care. It's my experience that the only cure for greed is fear. In the current situation, there is no fear of jail, of losing a job, or public exposure. Quite the opposite in fact. The only fear is not raising the illegitimate profit bar far enough in any given quarter.
So, I'm back to my original question. Who can afford to lose $7.4 billion? Is there that much money and, more importantly, that much profit floating around that nobody really cares about a $7.4 billion malfeasance? Nothing will change until someone holds the agencies truly accountable. It's 5PM do you know where your ads are?
---
By
Bob Sacks
|
July 26, 2017
About the Author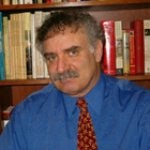 Bob Sacks